Hi Beauties!
Endless Summer was this months them for MyGlam. Oh, how I long for an endless summer sometimes but then I get back to reality and think.... Nahhhh!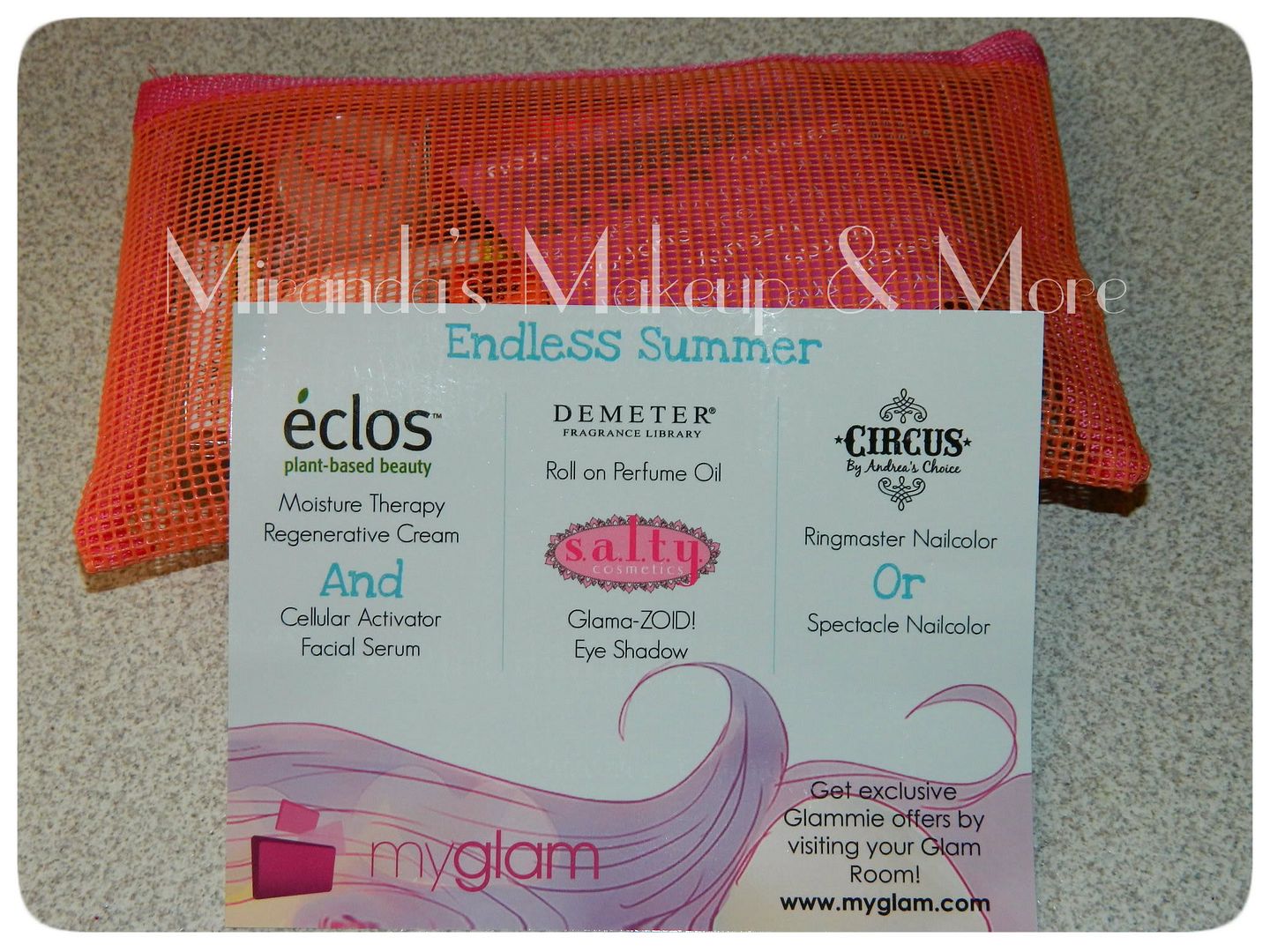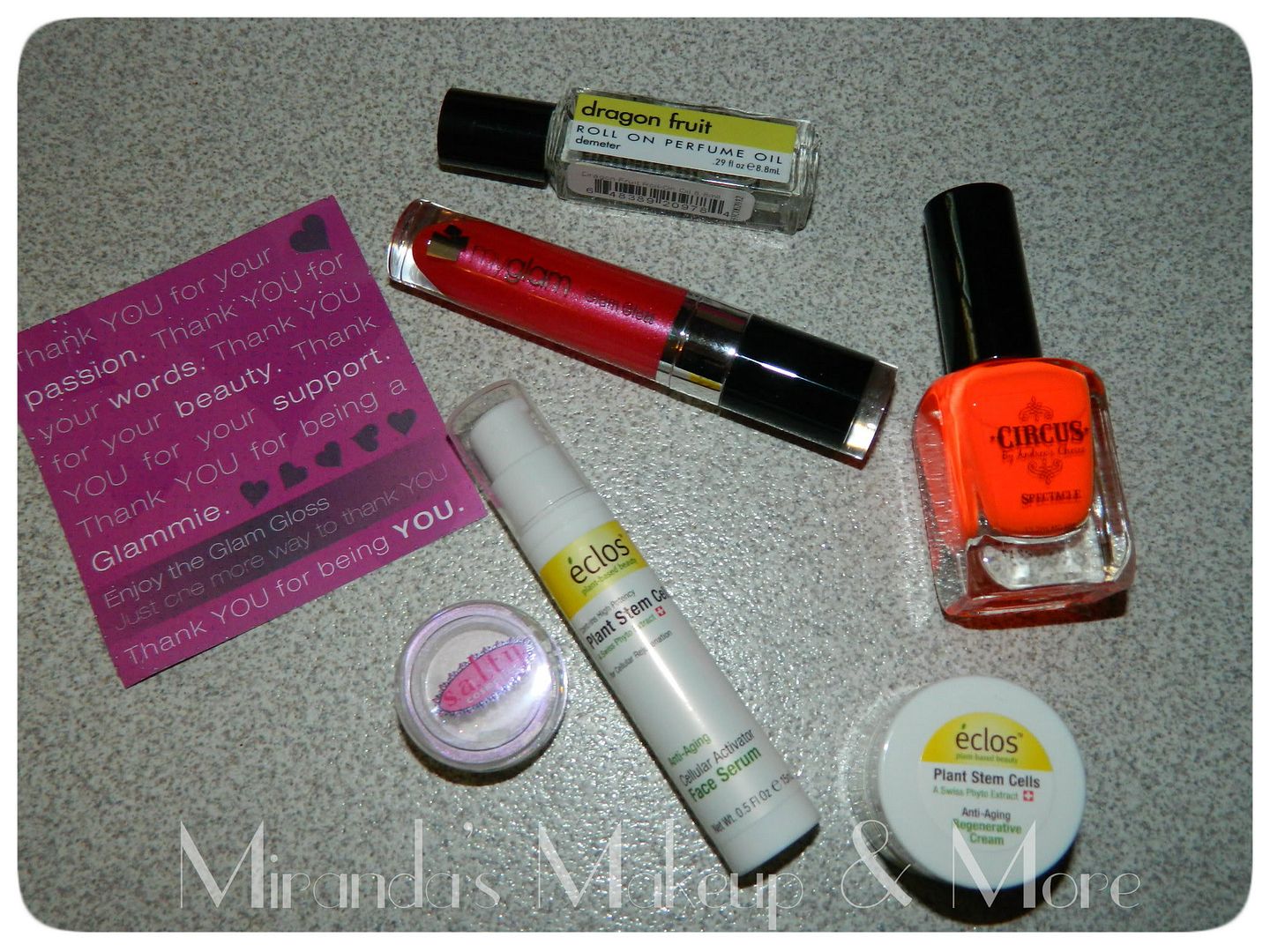 Glam Gloss
It is a nice lip gloss, not the best I have ever used but I like it. Such a pretty color too!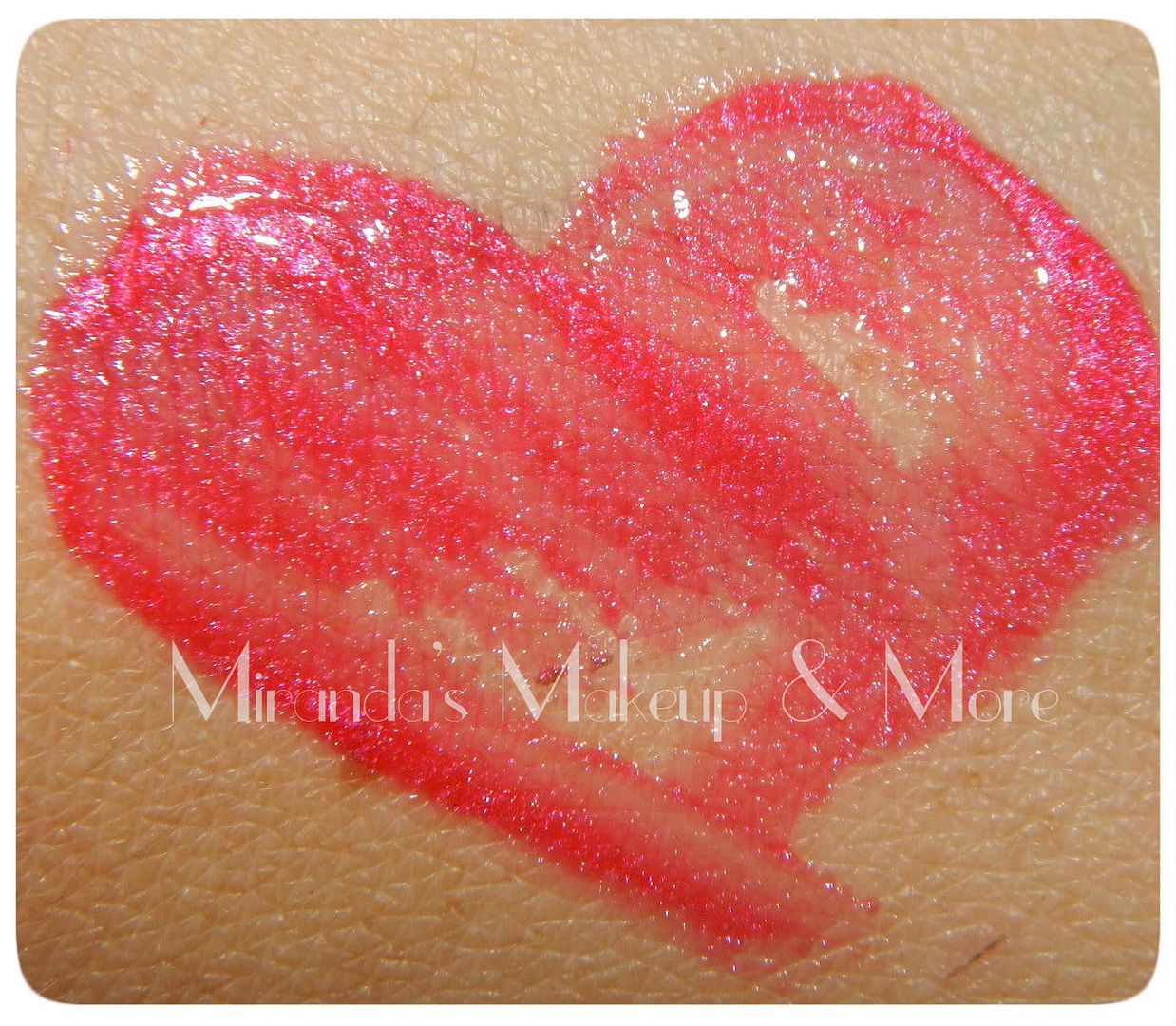 Circus Nail polish
OK, I don't love it but I like it. It was a bit streaky and I had to do 4 coats to get it the way I wanted. The picture doesn't do it justice at all. It is so bright and so neon!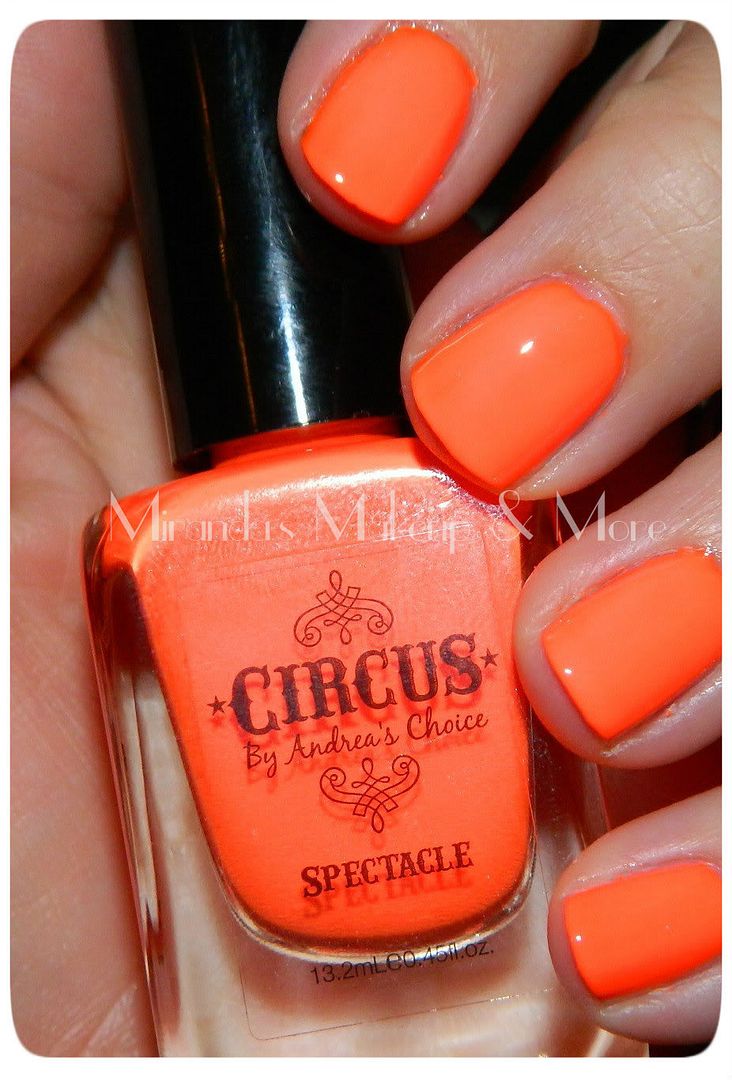 Demeter Roll on perfume.
One Word: Love!
I use this like every other day. It's sweet and just so refreshing.
S.A.L.T.Y eye shadow.
I don't know I just don't really care for it. It's a weird one to describe. Looks whitish but then looks kind of like reminds me of an opal? Just not too into it.
eclos face cream and serum.
I have a few samples from previous boxes I am using before this. That's the only reason I haven't used them yet.
Overall, this was a great month! I can't wait to see next months!
What did you think of the MyGlam bag this month? Do you subscribe?